We design and sew our models from extremely functional, antibacterial and health-safe fabric with Czech patented nanotechnology. Thanks to it, we produce comfortable clothing with extraordinary properties, which is also suitable for physical stress and extreme conditions.
Benefits of LADA clothing
wicks sweat away from the body
dries quickly, keeps skin dry
regulate temperature thanks to the special fibre profile
antibacterial
eliminate odour
UV protection
self-cleaning effect, effective against droplets
dimensionally stable - does not contain elastane and does not shrink with repeated use
easy-care without ironing requirements
unlimited functionality
environmentally friendly solution that is sustainable and cost-saving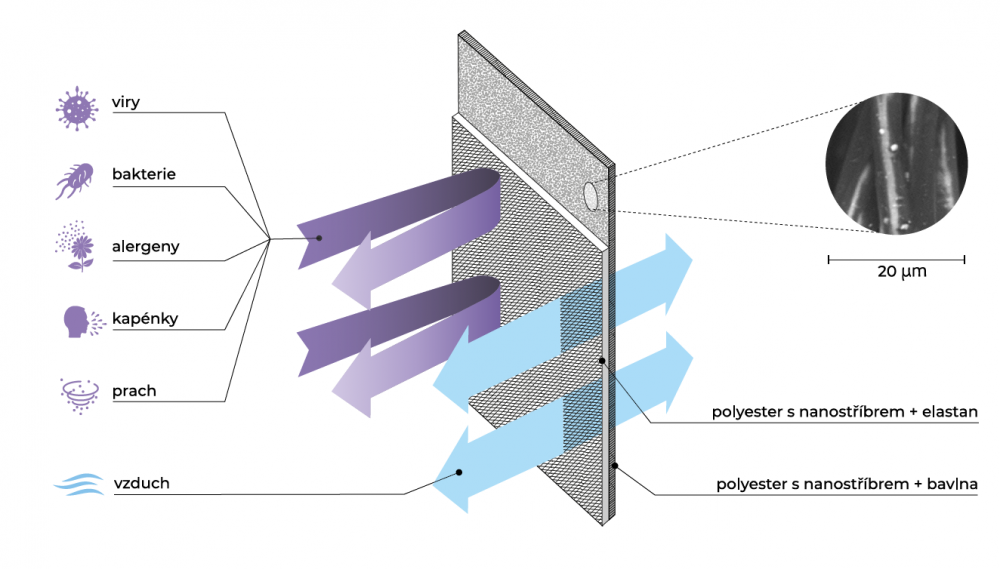 How these properties arise?
The benefits of our products are already created during the production of the yarn, nanotechnology is integrated directly into the yarn. The polyester fibre with a diameter of a few micrometres acquires longitudinal grooves in the fabrication process and uses them to channel moisture to the surface of the fabric, where it evaporates.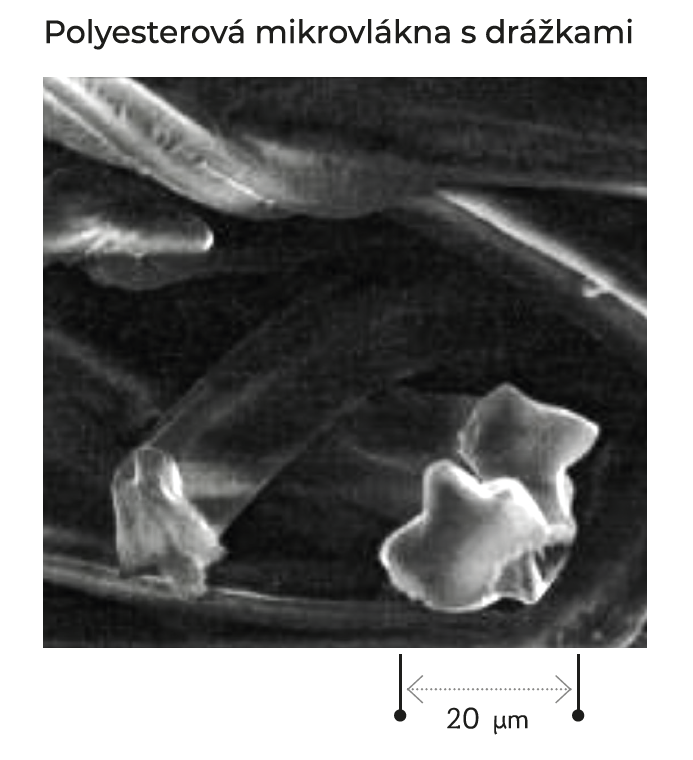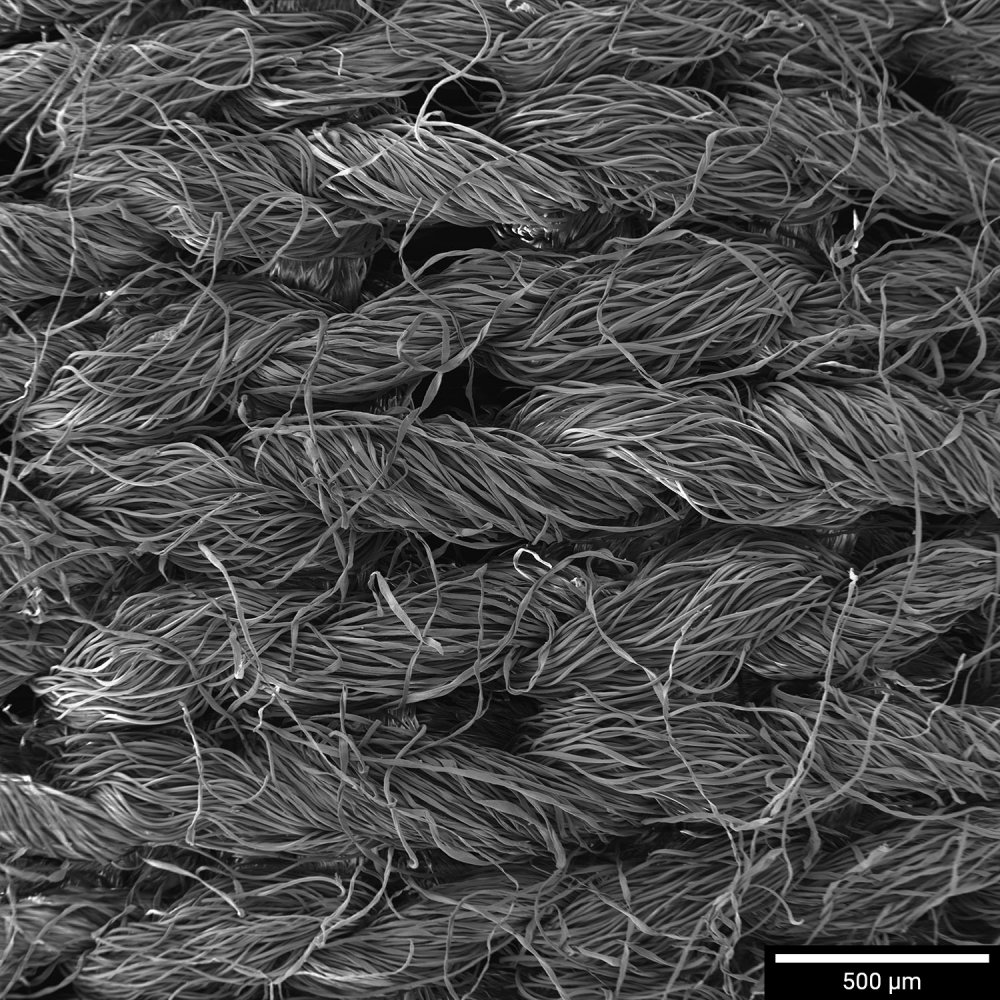 Silver nanoparticles are integrated into the fibres during production. Thanks to them, the growth and overgrowth of unwanted bacteria and mould is eliminated, giving the textile antiseptic and deodorising effects.
The special binding of certain substances creates a so-called lotus effect, which turns the water on the surface of the material into beads that flow easily. As they flow, they carry dirt and dust with them. The textile is thus resistant to dirt and other influences.
Another benefit of silver nanoparticles is also a UV filter, which prevents unwanted penetration of radiation to the skin. The surface of the nanoparticles acts as a mechanical barrier that reflects UV radiation, is permanent and cannot be removed by washing.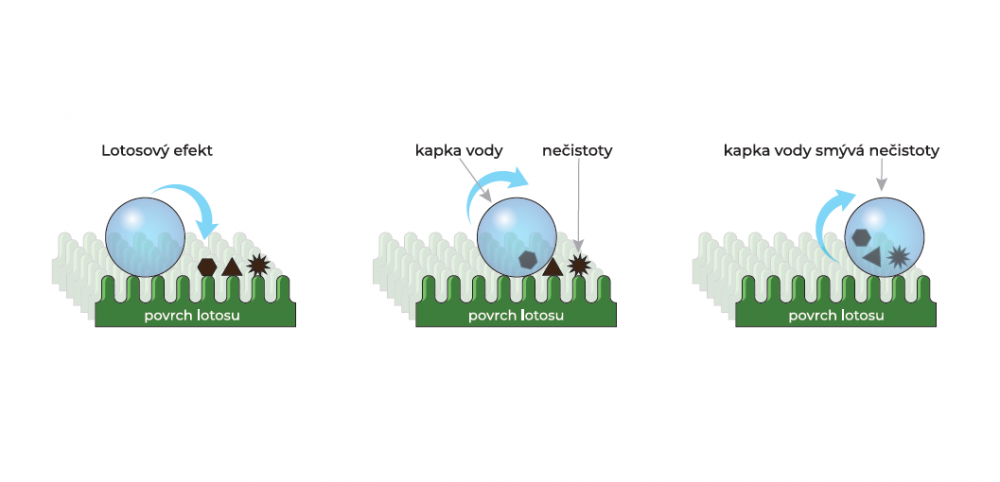 In the studio, in addition to designing models, we are also involved in nanotechnology as such, we are members of the Association of Nanotechnology Industry of the Czech Republic and we are dedicated to innovation of technologies, products and services. We can use nanomaterials to create collections for runway shows and designer boutiques, as well as sew hundreds of functional t-shirts and fitting nano-sleeves for companies.
All LADA finished products are Oeko-TEX® Standard 100 certified. This confirms the health safety of clothing for adults and children by internationally checking the pH values, the possible content of pesticides, preservatives, etc., as well as the possible presence of carcinogenic and allergenic substances in the dyes.